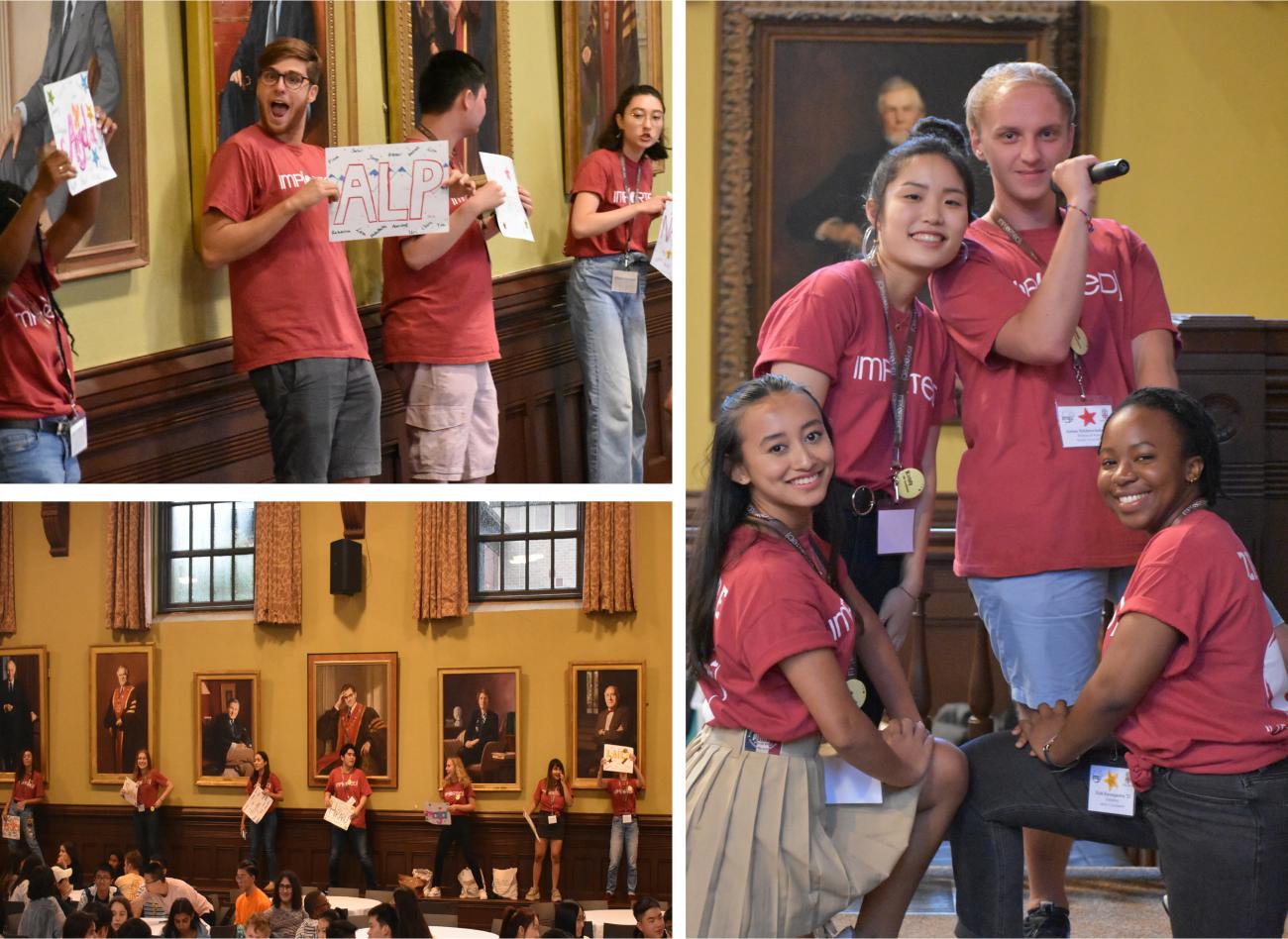 Community Programs
Our community programs are on campus and off campus events that bring together the international community and their friends to build a sense of belonging here at Brown. From gatherings in the Globe to trips to Narragansett Beach, community programs aim to provide spaces for internationally identifying students to build a home at Brown and the greater New England community. 
Cultural Programs
Our cultural programs uplift and celebrate the many different cultural experiences that our students bring to campus. From our annual International Festival to coffee chat collaborations with student organizations, cultural programs provide space for specific global communities to celebrate and to educate the greater campus.
Graduate Programs
Our Graduate Programming Series creates intentional spaces for international graduate students to come together, share their experiences as international students and scholars in US academia, and develop collective tools to thrive.
We also create intentional, graduate specific social space for international students in our Center lounge to be in community, separate from the stress of academia, and build a sense of belonging in the Global Brown Center and at Brown University. 
International Mentoring Program Events
The International Mentoring Program begins with International Orientation, but there is so much more after the semester begins. IMP hosts monthly events, such as IMP Gala, Karaoke Night, and Ice Cream Social to encourage first year undergraduate students and their mentors to connect throughout the year, but the events are open to all international students. IMP also hosts workshops to support international student transition to Brown University.
International Education Week
Taking place annually in the fall, IEW is a showcase of Brown's multi-faceted international-ness. The week comprises many events from international dinners across dining halls and events held by student groups to panels and workshops by university offices, all in an effort to showcase the global cultural offerings available at Brown and to develop an understanding of global citizenship in the context of College Hill.
End of Year Celebration
At the end of the academic year we come together at a large banquet to celebrate the achievements of graduating international students.